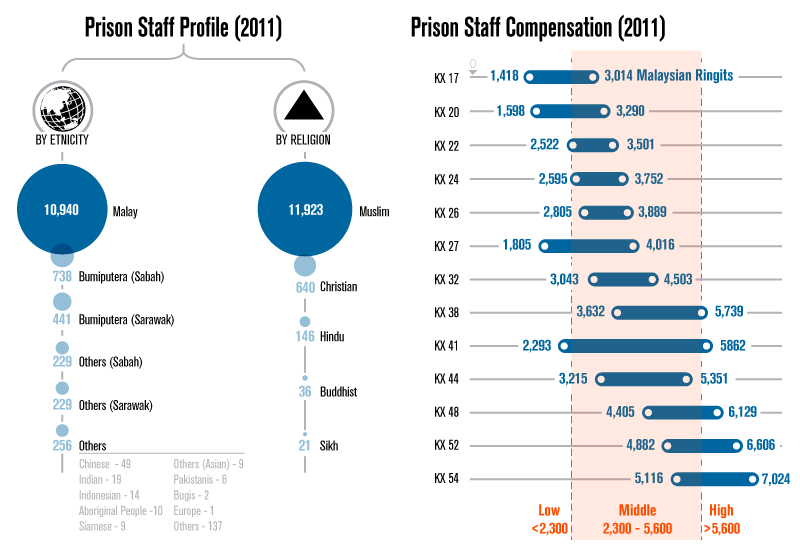 Source Documents
Desk Research Prisons.pdf
Prisons Personnel | Pay (2011)
The prison staffing totals 13,513 with an additional 1,329 civilians in administrative support. There is no 'ideal' ratio of prison officers to prisoners, since the demands of a high security prison will differ from those of a low security prison (as the facility will have relaxed security concerns and may even be an 'open' prison).

The dominant ethnicity of prison staff is Malay (10,940 officers) compared with 58% Malay in the country at large (28% Chinese and 7% Indian). The dominant religion is Islam (11,923 officers) compared to the 'majority' in the country.

Pay scales are comparative with the police (see slide 8).